Speak with us to book a class now.
Where
United World College (SEA) Pool
1207 Dover Road, Singapore 139654
When
Our Prime timings:
Saturday and Sunday
4:00pm - 4:45pm
4:45pm - 5:30pm
5:30pm - 6:15pm
6:15pm - 7:00pm
All weekdays
We will fit your timings
Custom Class
If you have a specific time and location in mind, speak to us!
Why take the Private Baby Swimming Lesson?
Benefits of Private Baby Swimming Lessons
Swimming at an early age does not only improve your baby's physical and cognitive function but also teach them vital life skills that can greatly help them later in life.
Swimming provides quality bonding time
Skin-to-skin contact reinforces parent-child bonding. For busy parents, or parents with more than one children, this may be your one shot in the week to focus purely on your infant.
Swimming boosts confidence
Swimming at a very early age prevents the development of water phobia later in life. Activities that involve navigating through the water and holding on to the side of the pool are wonderful for your baby's confidence.
Swimming enhances well-being
Swimming stimulates your baby's appetite. Plus, it improves their sleeping patterns. Regular swimming lessons also contribute to structuring your week, giving you and your kid regular fun and social activity. 
What do you learn in Private Baby Swimming Lesson?
Swim
Confidence
Your child will learn how to navigate freely and safely while in the water.
Breathing Techniques
Infants will be trained how to hold their breaths while in the water.
Swim
Strokes
Babies will learn basic hand paddling and leg kicking to move around in the water.
Floating Techniques
Babies will learn how to float without assistance between adults or to the edge of pools. 
Evaluation
Your child will learn how to turn, swim back to the edge, and get out of the pool all by themselves.
How to make the most from Private Baby Swimming Lessons?
The stages of the Private Baby Swimming Lessons
To achieve results and lifelong benefit from swimming training, we encourage all parents to enroll their babies early into the program. We have carefully designed the program into 3 stages, each with different objectives. Typically it takes a learner 16-20 weeks to complete each stage.

   Beginnger (16-20 weeks)


   Intermediate (16-20 weeks)


   Advance (16-20 weeks)
Where are the Private Baby Swimming Lessons conducted?
How often do we conduct the Private Baby Swimming Lessons?
We conduct our lessons weekly.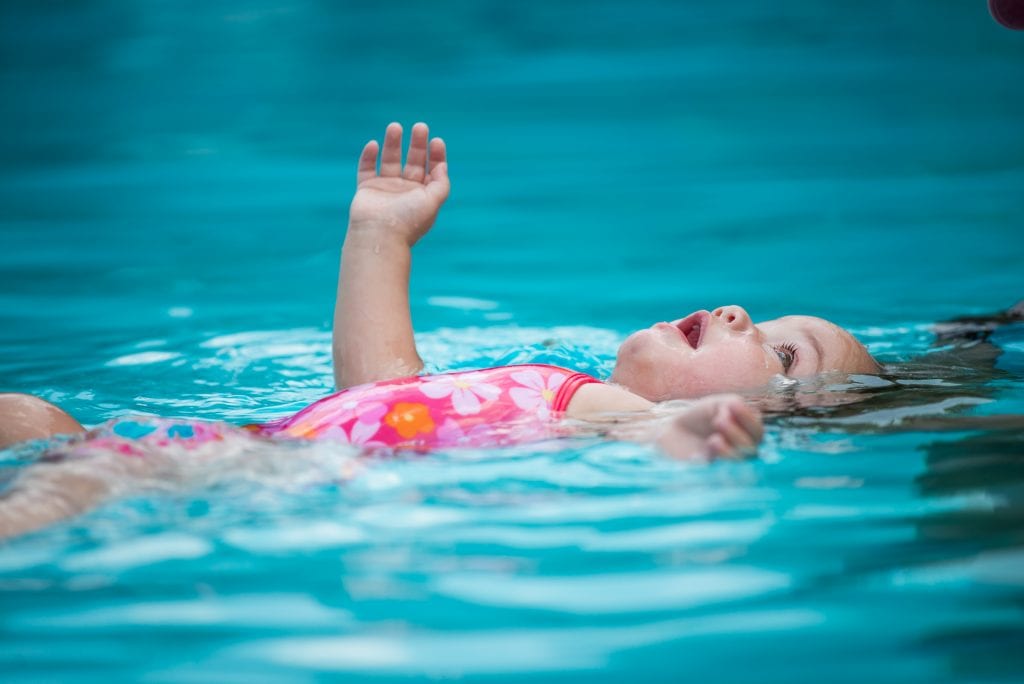 Who should take up the Private Baby Swimming Lessons?
Babies aging from 6 months to 2 years old are encouraged to take up the
Babies Swimming Lessons.
Who will be conducting the Private Baby Swimming Lessons?
We love to give you and your child the best swimming experience!
That's why we make sure that our swim instructors are experienced,
expertly trained, and certified by Singapore Sport Council and Singapore
Swimming Teacher's Association.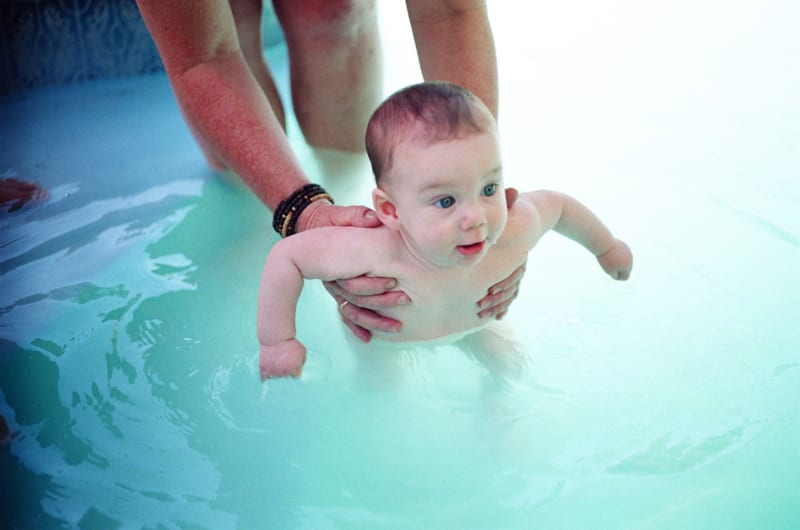 Sign Up for our Private Baby Swimming Lessons
Take your child to swimming lessons today!
When would you like to start?
Swimming Lessons - Home Query
Frequently Asked Questions
Questions? We are here to help.
Chat with us via whatsapp, messenger or email if you have any enquiries. 
Parents/guardians are required to declare any medical conditions that the child has. The school has the right to withdraw his/her enrolment if regarded medically unsuitable for the programme.