Speak with us to book a class now.
Where
United World College (SEA) Pool
1207 Dover Road, Singapore 139654
When
Our Prime timings:
Saturday and Sunday
4:00pm - 4:45pm
4:45pm - 5:30pm
5:30pm - 6:15pm
6:15pm - 7:00pm
All weekdays
We will fit your timings
Custom Class
If you have a specific time and location in mind, speak to us!
Why take the Adult Swimming Lesson?
Benefits of Adult Swimming Lessons
As we grow older, our bodies deterioate. However, the need to be healthy is ever relevant. Swimming is a great way to maintain health and fitness in a low impact way.
Swimming opens the door to other life experiences
Whether it is kayaking, scuba diving or even going into the ocean when on a beach. Learning how to swim is a gateway to a whole list of experiences that would be fulfilling and enriching. You are never too old to learn how to swim so lets live life to the fullest.
It is incredibly satisfying
Learning to swim would be on a lot of bucket lists if you missed the opportunity to learn when younger. But more so, learning a new skill is extremely fulfilling as an adult. The experience would teach you valuable lessons about yourself and when accomplished, it is indeed a feat that you can be proud of.
A new exercise avenue
As adults we have so much more responsibilities and the costs of getting hurt or injured greatly increase. Because swimming as an exercise has little pressure on joints while at the same time offering cardiovascular benefits is a great option to have to stay healthy.
What do you learn in Adult Swimming Lesson?
Water Comfort
Water comfort is the first component we introduce to all learners, once a learn achieve high level of comfort in water the following training comes very naturally.
Water Safety
Staying safe in, on and around the water is no accident—it takes knowledge and awareness of the possible risks
Endurance Training
Also known as laps training, typically the swim endurance training is structured into a few standards sets of laps. Depending on the objectives we may add timing as a guideline into the laps training.
Stroke Training: Frontcrawl (Freestyle)
For the freestyle stroke we will begin with introduction of posture streamlining, arm action, breathing techniques, kicking rhythm and balanced turning.
Stroke Training: Breaststroke
Similar to free sytle stroke in terms of training guide, for the breaststroke we will begin with introduction of posture streamlining, arm action, breathing techniques in the right timing and kicking rhythm.
Stroke Training: Backstroke
Laying on the back seems unnatural at first but once the learner achieve comfort. We proceed to arm actions, breathing and kicking training.
Stroke Training: Butteryfly
Many think that this is most difficult stroke to master, in many ways it is true. However once you gain mastery of the butterfly stroke with the right posture, arm action, kicking and breathing. This is probably the best workout you can use for improving fitness.
How to make the most from Adult Swimming Lessons?
The stages of the Adult Swimming Lessons
Where are the Kids Swimming Lessons conducted?
How often do we conduct the Adult Swimming Lessons?
Adult swimming lessons are conducted once a week and can be arranged on any day during the week to fit your schedule.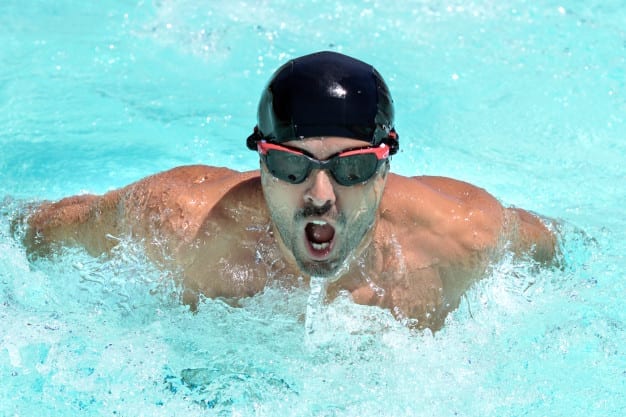 Who should take up the Adult Swimming Lessons?
Adult classes are for those aged 16 years old and above and for those who wish to reap the immense benefits of learning how to swim. 
Who will be conducting the Adult Swimming Lessons?
We love to give you the best swimming experience! That's why we make sure that our swim instructors are experienced, expertly trained, and certified by Singapore Sport Council and Singapore Swimming Teacher's Association.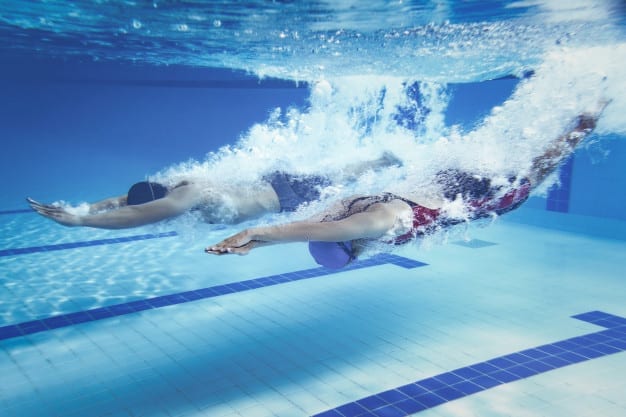 Sign Up for our Adult Swimming Lessons
Start your swimming lessons today!
When would you like to start?
Swimming Lessons - Home Query
Frequently Asked Questions
Questions? We are here to help.
Chat with us via whatsapp, messenger or email if you have any enquiries. 
You are required to declare any medical conditions that you have or have had in the past. The school has the right to withdraw your enrolment if regarded medically unsuitable for the programme.